Made For You
With Love
Our bakery specializes in cake, cupcake, cookie, and wedding cake orders. Each member of our staff plays an essential role in making your delicious ideas come to life. From design to decorating our attention to detail will exceed your expectations and be the icing on your cake, making your special event shine.
Whether you need unique cupcakes, creative cookies, a stunning cake, or a special holiday order Lovely Layers Cakery has you covered. Come in for a cup of Peet's Coffee and a look around our bakery. We promise you'll love us.
A Special Note:
We have made some BIG changes here at Lovely Layers with our Custom Cakes portion of our work.
While creating amazing, theme oriented cakes has been a big part of our daily routine and following, we are excited to announce that we will now be focusing on decorating our cakes to look as delicious on the outside as they taste on the inside.
Our cakes will now be finished with minimal customizations to include a message on top or colored buttercream designs. We will no longer be accepting orders for cakes requiring fondant work, 3D designs, elaborate decorations or edible toppers for cupcakes.
If you have already put an order in for a custom themed cake your order will be honored.
If you have your name on our books or have been emailing regarding a custom cake order, these will also be honored.
We understand this is highly disappointing to many of you but hope you will stick with us on our journey to create the most delicious tasting ( and looking ) cakes in Northern California!
View Our Monthly Cupcake and Pastry Menus
Download Our Cupcake Menu
Delicious Treats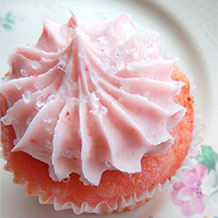 Our cupcakes aren't typical, they're DELICIOUS! While many of our flavors are geared towards an adult palate, we keep it fun for the kids with flavors to make them squeal!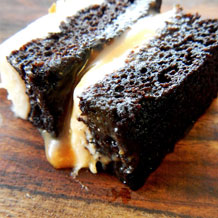 We bake, make and decorate each and every cake to order, just for you. We are big time believers in a cake tasting as good as it looks.